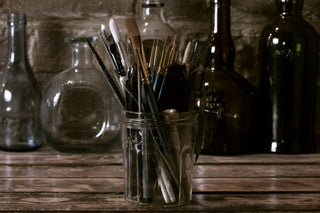 THE BESPOKE JOURNEY WITH CHLOE MELLEN AND DIRTY FRENCH GIRL
Working with Chloe and Dirty French Girl to create your own bespoke wearable object is an experience like no other .
Chloe can cater to your brief and budget wherever you might be in the world. The initial consultation can be over coffee or Skype, where Chloe will help identify what drives you, your inspiration and your deepest desires; to generate ideas and then a beautiful bespoke item of jewellery just for you.
FROM CONCEPT TO REALITY
Following your inspiration ideas, Chloe will establish a strong narrative and begin work sourcing materials of the finest quality. Working in her studio and with her craftmen manufacturers, she will create a beautiful bespoke item of jewellery of the finest quality, unique to you.
BESPOKE ENGAGEMENT AND WEDDING RINGS
Here at DFG we believe wedding jewellery is the jewellery of a lifetime, so it is primordial for Chloe to give you the best personalised service to match the importance of the items she will be designing. Working hand in hand to create items that will not only reflect the depth of your feelings for one another, but also you personalities!
For any enquiries about our collections or our Bespoke service we invite you to contact us on:
info@dirtyfrenchgirl.com