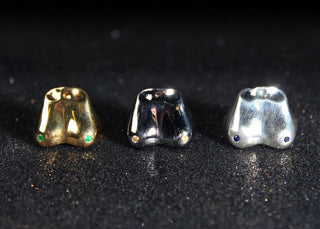 Supporting causes close to the DFG heart, in line with our values, has been weaved into the brands fabric from it's very beginning.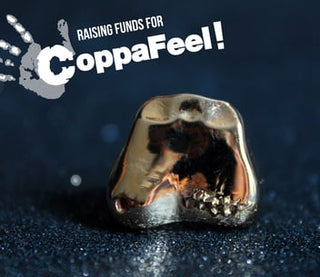 The Cancer Survivor Ring
Help us raise money for CoppaFeel and awareness around breast cancer with this fabulous lovely little boob! Each ring is hand carved, and serves a great cause!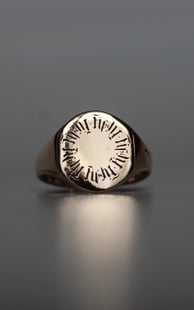 The Consent Rings
Help us raise money for the Collectif Feminist Contre le Viol, an organisation that helps rape, sexual harassment and domestic abuse survivors re-integrate their every day lives, with one of these hand made signet rings. Choose between the words Fight, Flight, Friend, Freeze, or Flop, the five "official" reactions to sexual abuse, for your engraving, and let's truly understand what consent is together so sexual harassment can not continue to exist.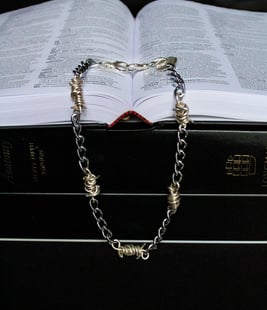 The Breakout Collection
The breakout collection is a collaboration between Charli Cohen and Dirty French Girl, inspired by the process of eating disorder recovery, which is how both designers met. Ten percent of the profits from each piece sold will be donated to BEAT Eating Disorder charity. Each piece is handmade to order by DFG.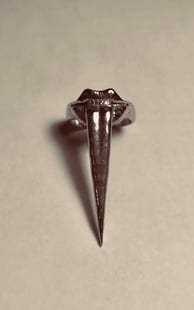 The Claw Ring
Help us support the Hair and Beauty Charity with this swaggerific ring. For over 150 years the Hair and Beauty Charity has helped hair and beauty professionals who have fallen on hard times, by providing practical and financial support to them and their families.
Designed with Hairdresser Anne Veck (as a potential replacement to the tail comb).